International Research Journal of Education and Technology (IRJEdT) is a monthly international journal published in English, practitioners, and students. The Journal is based on the New Developments in the field of research. It accepts innovative and original Research papers/Articles book reviews, commentaries, correspondence, review articles, technical notes, short communication, case study, books, thesis and dissertation that make a significant research contribution to the field of Commerce, Economics, Literature Studies, Banking and Finance, Computer Science, Political Science, Public Administration, Physical Education, History, Geography, Science and Technology, Biotechnology, Botany, Physics, Chemistry, Zoology, Mathematics, Library and Information Science, Management Studies, Engineering, etc
IRJEdT provides insights of research advancements and understandings in the field of Research and its relevant aspects. It publishes articles and case studies that consider significant in the relevant fields of Social Sciences, Life Sciences and Languages. The primary purpose of the IRJMRS is to publish scholarly research articles in the Different fields.
24/7 Chat Support
Quick Review and Publishing Support
Online Plagiarism Check
Acceptance send on within two days
IRJEdT Planning for Online payment
Low Publication fee for Growing of Research
IRJEdT is Open Access Journal
IRJEdT Provide E Certificate for Publishing Authors
Online submission can also accept
Monthly Publish Periodicals ( 12 Months)
IRJEdT reviewer available whole over the world
Published Fine tune best research papers
Journal Indexing
Indexing - https://isindexing.com/isi/journaldetails.php?id=8836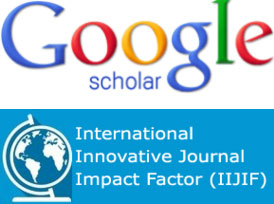 Call for Research Paper
IRJEdT | Tags - call for research paper, international journal publishing, conferences , call for paper , research paper publishing.
CURRENT ISSUE ONLY
LAST DATE OF SUBMISSION
Volume / Issue / Month : Volume 03 Issue 08(August 2022)
Submission Deadline : Every Month Date of 20 th
Notification For Acceptance : Within a week after Submission
Publication (Online) : Within 24 hours.
Submit an article through Offline mode : connectirj@gmail.com
Submit an article through Online mode : Online Submission
Frequency : 12 Issues per Year
Accepted Language : English
IRJEdT, initiate a call for research paper every month. Original research papers, state-of-the- art reviews, and high quality technical notes are invited for publications, we welcome high quality work that focuses on research, development and application in related areas. Authors are encouraged to contact the Editors if they would like to submit a review article or bring out a special issue of the Journal. Submission of a manuscript is interpreted as a statement of certification that no part of the manuscript is copyrighted by any other publication nor is under review by any other formal publication. It is the primary responsibility of the author to obtain proper permission for the use of any copyrighted materials in the manuscript, prior to the submission of the manuscript to IRJEdT
DIGITALLY SIGNED E-CERTIFICATE
Regards,
IRJEdT
International Journal of Education and Technology.
Journal Manager
www.irjweb.com
PLAGIARISM POLICY

THE JOURNAL IS STRICTLY AGAINST ANY UNETHICAL ACT OF COPYING OR PLAGIARISM IN ANY FORM. PLAGIARISM IS SAID TO HAVE OCCURRED WHEN LARGE PORTIONS OF A MANUSCRIPT HAVE BEEN COPIED FROM EXISTING PREVIOUSLY PUBLISHED RESOURCES. ALL MANUSCRIPTS SUBMITTED FOR PUBLICATION TO IRJEdT ARE CROSS-CHECKED FOR PLAGIARISM USING ITHENTICATE/TURNITIN SOFTWARE.
PLAGIARISM IS THE UNETHICAL ACT OF COPYING SOMEONE ELSE'S PRIOR IDEAS, PROCESSES, RESULTS OR WORDS WITHOUT EXPLICIT ACKNOWLEDGEMENT OF THE ORIGINAL AUTHOR AND SOURCE. SELF-PLAGIARISM OCCURS WHEN AN AUTHOR UTILIZES LARGE PART OF HIS/HER OWN PREVIOUSLY PUBLISHED WORK WITHOUT USING APPROPRIATE REFERENCES. THIS CAN RANGE FROM GETTING THE SAME MANUSCRIPT PUBLISHED IN MULTIPLE JOURNALS TO MODIFYING A PREVIOUSLY PUBLISHED MANUSCRIPT WITH SOME NEW DATA.
MANUSCRIPTS FOUND TO BE PLAGIARIZED DURING INITIAL STAGES OF REVIEW ARE OUT-RIGHTLY REJECTED AND NOT CONSIDERED FOR PUBLICATION IN THE JOURNAL. IN CASE A MANUSCRIPT IS FOUND TO BE PLAGIARIZED AFTER PUBLICATION, THE EDITOR-IN-CHIEF WILL CONDUCT PRELIMINARY INVESTIGATION, MAY BE WITH THE HELP OF A SUITABLE COMMITTEE CONSTITUTED FOR THE PURPOSE.
IF THE MANUSCRIPT IS FOUND TO BE PLAGIARIZED BEYOND THE ACCEPTABLE LIMITS, THE JOURNAL WILL CONTACT THE AUTHOR'S INSTITUTE / COLLEGE / UNIVERSITY AND FUNDING AGENCY, IF ANY. A DETERMINATION OF MISCONDUCT WILL LEAD IRJEdT TO RUN A STATEMENT BI-DIRECTIONALLY LINKED ONLINE TO AND FROM THE ORIGINAL PAPER, TO NOTE THE PLAGIARISM AND PROVIDE A REFERENCE TO THE PLAGIARIZED MATERIAL.
THE PAPER CONTAINING THE PLAGIARISM WILL ALSO BE MARKED ON EACH PAGE OF THE PDF. UPON DETERMINATION OF THE EXTENT OF PLAGIARISM, THE PAPER MAY ALSO BE FORMALLY RETRACTED.
ISSN